If you have lost or forgotten your current password, no worries! You'll want to use our "Forgot Password" feature so you can reset your password and regain access to your account. Please select the platform you're currently using for specific guidance below:
Please note your new password must contain at least 8 characters, one uppercase, one lowercase, one number.
If you created your account with your Google or Apple login, you will need to change your password with the respective provider. The change password function will not work for these two log-ins as it is only designed for users who sign up with a PlugShare account via their email.
If you experience any issues with the password reset process, submit a request to our support team for further assistance: Submit a request for password support
Reset your password on Android
From the landing page, tap "Me" in the bottom right
Select "Log In" at the top of the page
Enter your email address and tap "Forgot Password" in blue
Check your email for a message from noreply@plugshare.com titled "Reset your Password"


Sometimes these automated emails will land in your spam or junk folders, so please check if you don't see the Reset your Password email in your inbox.

Follow the instructions from the email message and either:

Click the "Reset Your Password" box
Enter the six (6) digit code from the bottom of the email into the website pop-up.

Provide the requested details (including your new password) and tap "Submit"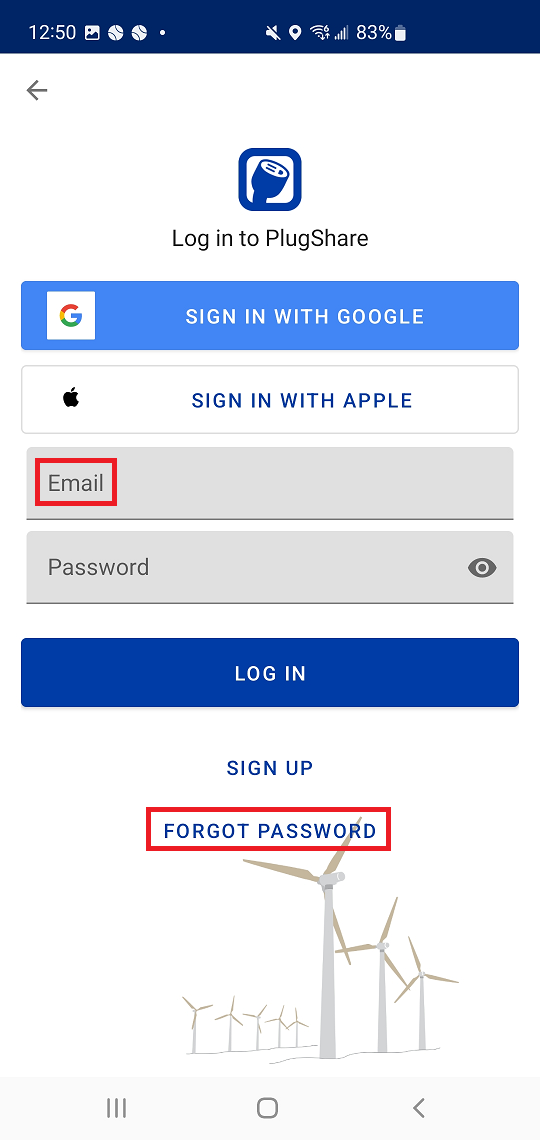 Reset your password on iOS (Apple)
From the landing page, select "Me" on the bottom of the screen
Within the "Me" page, tap "Sign in or sign up today!" at the top of the page
Enter the email for your PlugShare account and tap "Reset Password"
Check your email inbox for a message from noreply@plugshare.com titled "Reset your Password"


Sometimes these automated emails will land in your spam or junk folders, so please check if you don't see the Reset you Password email in your inbox.

Follow the instructions from the email message and either:

Click the "Reset Your Password" box
Enter the six (6) digit code from the bottom of the email into the website pop-up.

Provide the requested details (including your new password) and tap "Reset Password"
A pop up will confirm your password has been reset
You will then need to sign into your account using your new password. (Refer to the first step to locate the "Sign Up" button in the app.)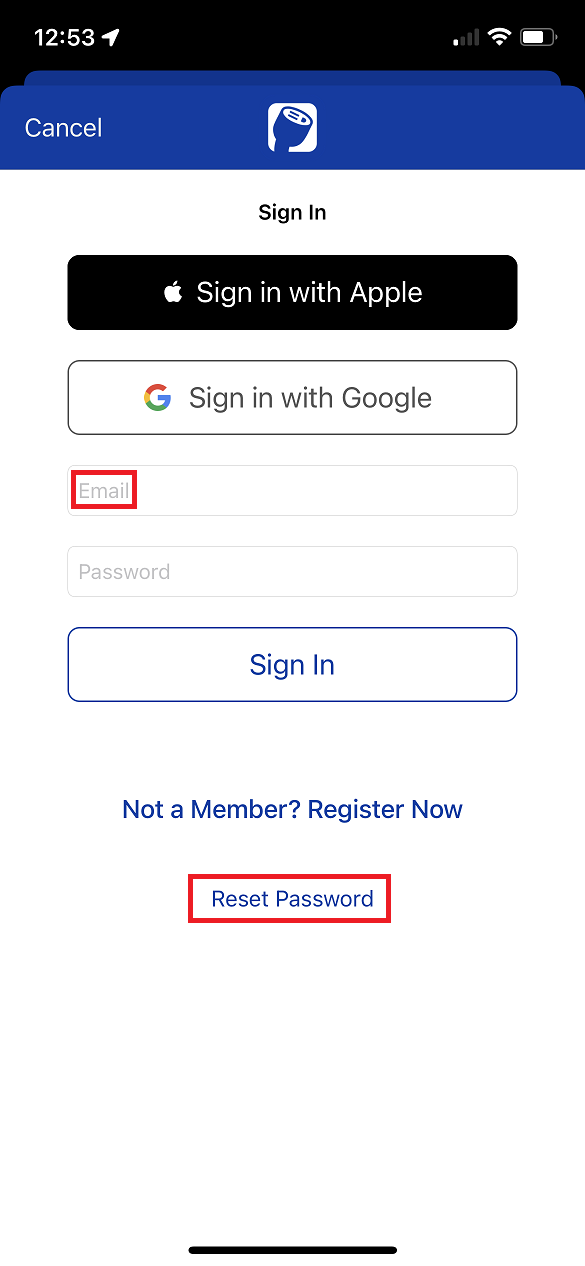 Reset your password on the Web (plugshare.com)
Select the "Login" button located on the top right of the PlugShare web app
A window will ask for your login details; select "Forgot Password"
A new window will prompt you to enter the email linked with your PlugShare account; select "Submit" once entered
Check your email inbox for a message from noreply@plugshare.com titled "Reset your Password"


Sometimes these automated emails will land in your spam or junk folders, so please check if you don't see the Reset your Password email in your inbox.

Follow the instructions from the email message and either:

Click the "Reset Your Password" box
Enter the six (6) digit code from the bottom of the email into the website pop-up.

Provide the requested details (including your new password) and click "Submit"
PlugShare will reset your password and automatically sign into your account