If you'd like to access PlugShare within your vehicle display, you have a few options. Please know that you will need the following in order to access PlugShare within your vehicle's dashboard:
Vehicle with Android Auto or CarPlay compatible
PlugShare mobile app
Compatible cable or Bluetooth that establishes a connection from your phone to your car
Select your preferred option for you for more details on setting up PlugShare within your vehicle.
PlugShare for Android Auto
Android Auto is available to all users and is compatible with Android 6.0 and up. Please make sure to update your operating system to the latest version.
Here's a link to their main page if you'd like to keep up with what can be done on Android Auto: https://www.android.com/auto/

PlugShare for CarPlay
If using an iOS (Apple) device, you can use PlugShare within your vehicle display via Apple CarPlay. You will need to ensure PlugShare is downloaded on the connected iOS device, and it will appear alongside other apps in the CarPlay dashboard. You can find more information on connecting your device via Apple CarPlay here: https://support.apple.com/en-ca/HT205634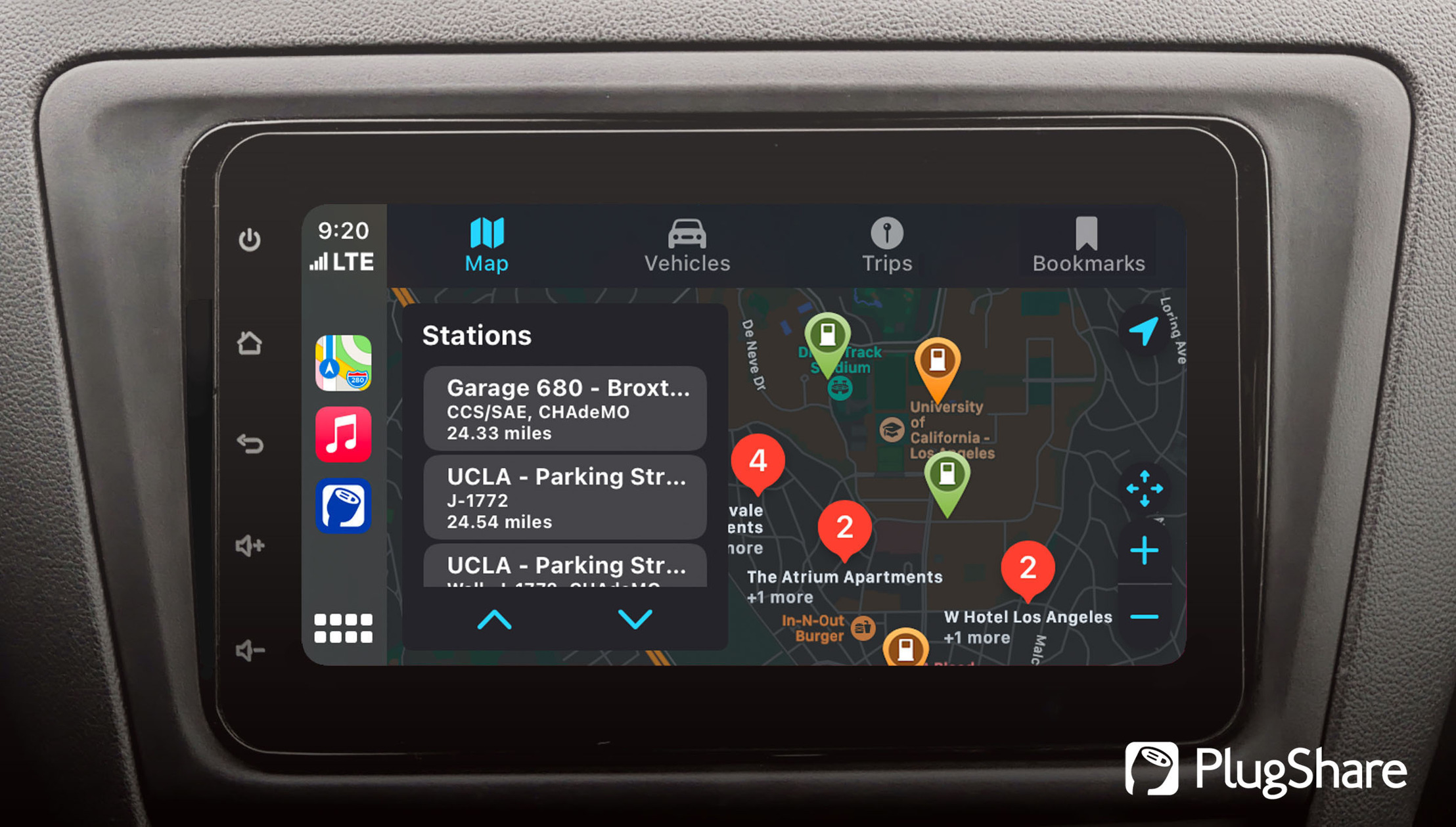 Vehicle sign in
If your vehicle has its own display system that supports apps, you can add your PlugShare account as one of your platform options.
To tie your PlugShare account to your vehicle, follow the directions of your specific vehicle for adding an app
When ready to link your account, a code will appear on the vehicle display
Enter the vehicle display code into PlugShare; you can enter the code on any supported PlugShare platform:

Android: From the "Me" menu, select "Vehicle Log In"
iOS (Apple): From the "Me" menu, select "Vehicle login" from the "Your Stuff" section
Web: Follow the steps to edit your account profile; below Actions, you will see an option for "Vehicle Sign in"

Your vehicle/device will confirm when linked