PlugShare supports finding nearby locations for your charging needs. For the fastest experience locating a charger near you, we recommend:
Use PlugShare for your mobile device with location services enabled: While you can locate nearby chargers on your desktop at plugshare.com, your mobile device will immediately show you any locations near you based on your filter settings.
Add your vehicle to your PlugShare account! This is the best way to ensure the map is filtering for plugs which will work for your specific vehicle.
Review the PlugShare Map Key for more details on map icons. Generally, green or orange icons are a safe bet so long as the map is also filtering for your vehicle.
Further narrow your filters if you want to narrow your results to specific types of stations, networks, or other features.

Ex: You can narrow to free charging locations by un-toggling the "Locations that Require Payment" under Location Filters.
Select the below if you would like more details on:
And don't forget! Whenever you visit a charging location, be sure to check in while you charge!
Options for viewing locations: Map vs List Views
Our mobile app's default landing page always shows you charging locations in the Map view. When location services are enabled, it provides a visual of the charging locations near you.
If you would rather view locations from the map in a list form, you can:
Select the "List" icon in the upper right of the main Map screen (next to the search icon)
Scroll through a list view of all nearby locations

See locations closest to you at the top of the list
Review basic information, like plug type and its exact distance from your current location

Tap any location to open the full Station Details window
To go back to the map view, select the "Map" icon in the upper right (where you previously tapped the "List" icon)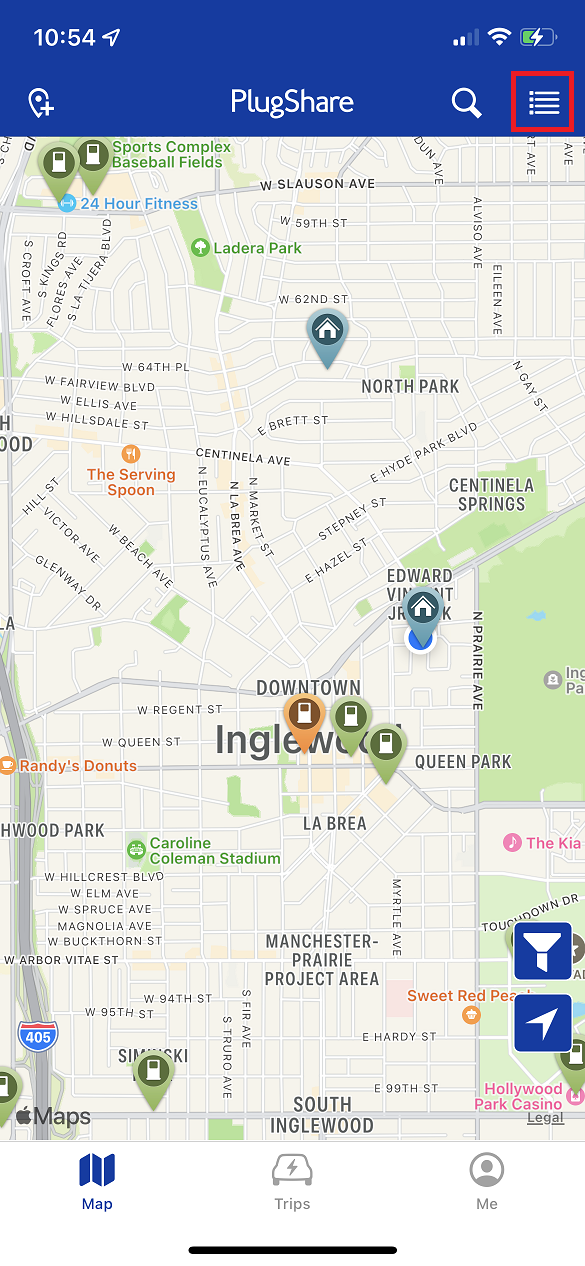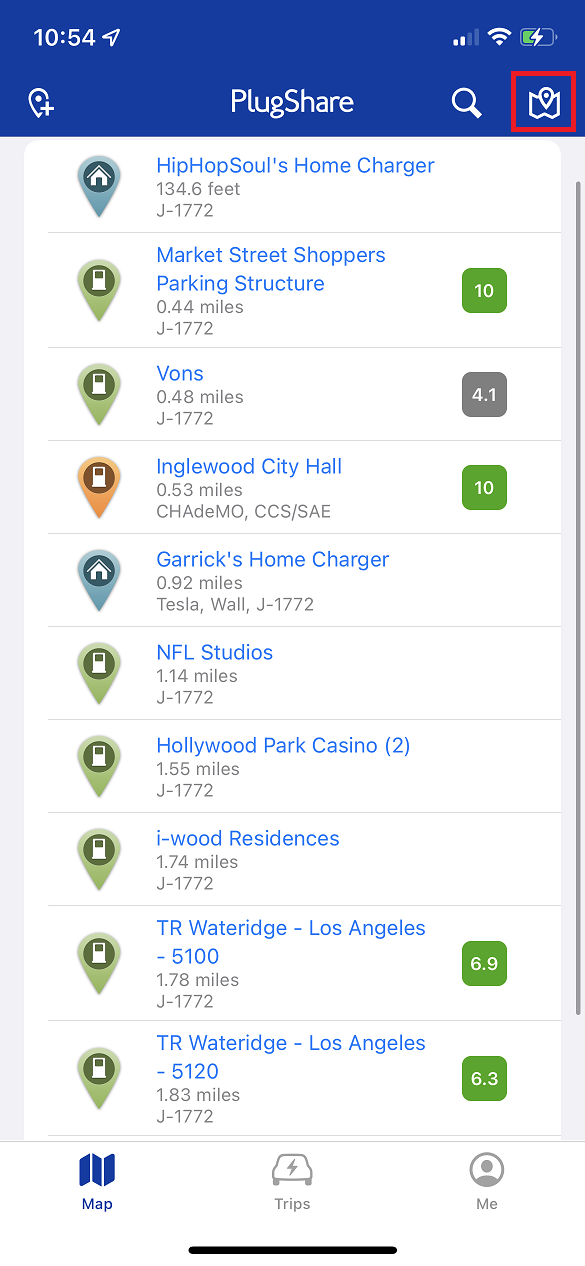 Need directions to a charging location?
Remember, PlugShare is a mapping tool to help locate EV charging locations; PlugShare is not a navigation platform. Our app integrates directly with popular navigation apps, like Google Maps and Waze. You can tap "Get Directions" from any location in the PlugShare mobile app, choose your preferred navigation app, and get moving!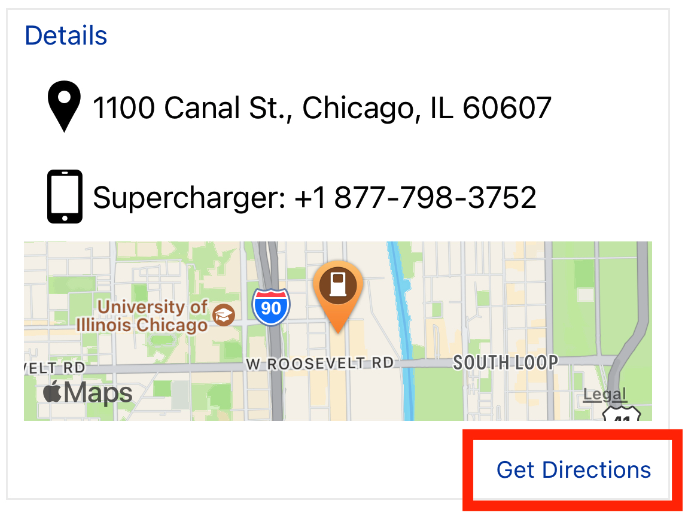 Locate a nearby location on the web (plugshare.com)
In the Search bar (upper left), type the name of a city, location name, or a specific address
Select your desired location from the drop-down menu of options
The map will automatically redirect you to the location you have selected, and the full Station Details window will display to the left of your screen.
If you are not seeing the type of charging location you want to visit, double check your filters. You can update the filters to show all available charging locations, charging networks, and specific outlet types. (And remember, if you have added your vehicle to your PlugShare account, our system will automatically apply the correct filters for your vehicle!)