If you have added more than one vehicle to your PlugShare account, it's important to ensure that the vehicle you're currently looking to charge is set as your primary when you search for nearby charging locations. Your primary vehicle will determine your plug filters, and we want to ensure you end up at the right location for your immediate needs.
For specific guidance on toggling between your vehicles, select your platform below:
Important note:
This is a common troubleshooting resolution when your map filters don't seem to be working for you. Please check that you have the correct default vehicle selected if the map filters are not working as you expect.
Our team is also happy to assist you with any troubleshooting; you can contact the team by Submitting a request
If you need to add a new vehicle to your PlugShare account, check out our resources below:
Update your primary vehicle on Android
From the landing page, select "Me" at the bottom of the screen
Within the "Me" page, select "View Profile" at the tope of the menu
Tap "Change Vehicle" for the option to update your primary vehicle
Select the vehicle you're currently looking to charge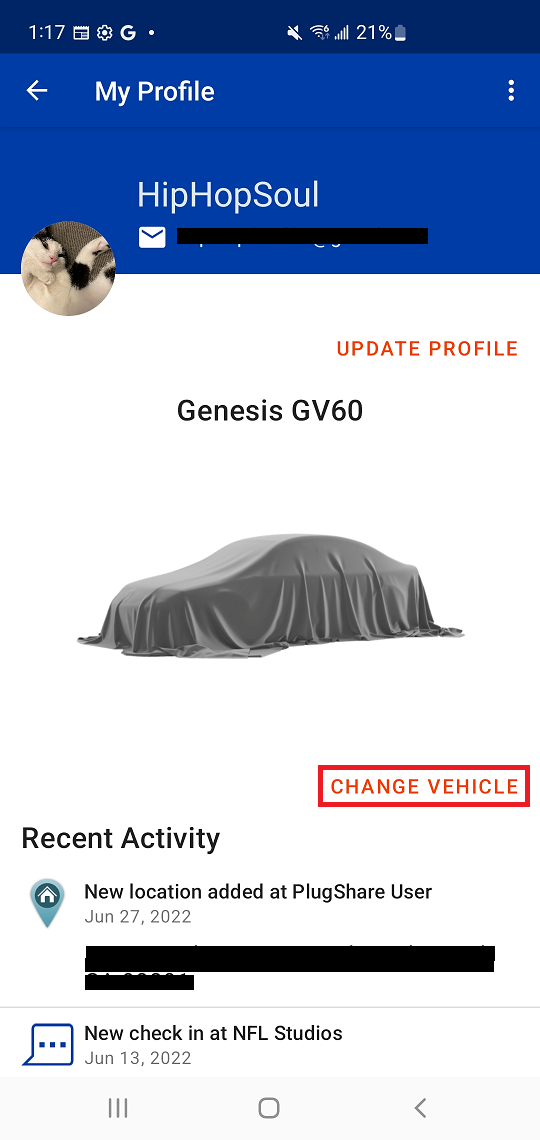 Update your primary vehicle on iOS (Apple)
From the landing page, select "Me" at the bottom of the screen
Tap the name of your primary vehicle in blue at the top of the "Me" page
A popover will provide the names of all your saved vehicles
Select the vehicle you're currently looking to charge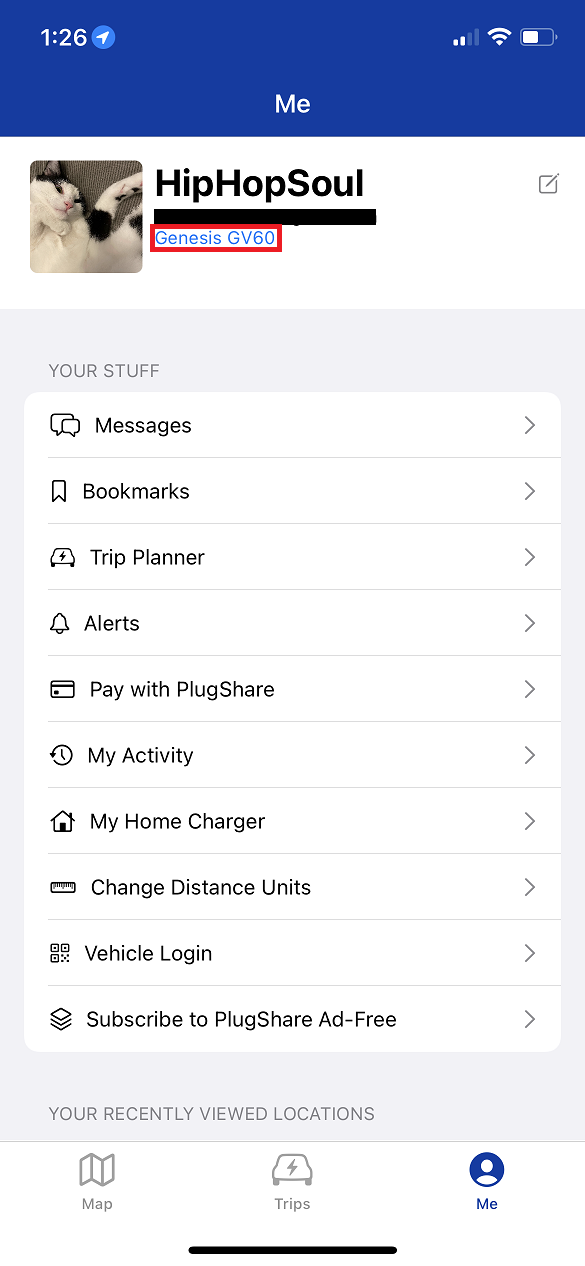 Update your primary vehicle on the web (plugshare.com)
Select your primary vehicle's name on the top right


This is the name of the vehicle you've already added to your account.

A drop-down menu will show you all of the vehicles added to your PlugShare account
Select the vehicle you're currently looking to charge