You can use PlugShare's messenger feature on your mobile device to contact users who recently checked in at a location or community members who have listed their home charger on the PlugShare map. This is helpful when you're not near a Public Charging Location or on vacation and not too familiar with the local area.
Within your PlugShare account, you can:
Important note:
Make sure to filter "Show Home Chargers" is turned on within your filter options. Home locations will appear as blue icons on the PlugShare map.
Sending a new message
To contact other PlugShare members from a location they have listed:
Tap the Station Summary icon of the Home Charger you would like to visit to open the full Station Details window
In the station details, find and tap "Send Message" or "Message User"
A pop up will provide a text box for you to write your message
Tap "Send" in the top right corner when everything looks good
To message users who have checked in at a specific location, you can tap their username to open their user profile, where you will see the option to "Send Message" or "Message User."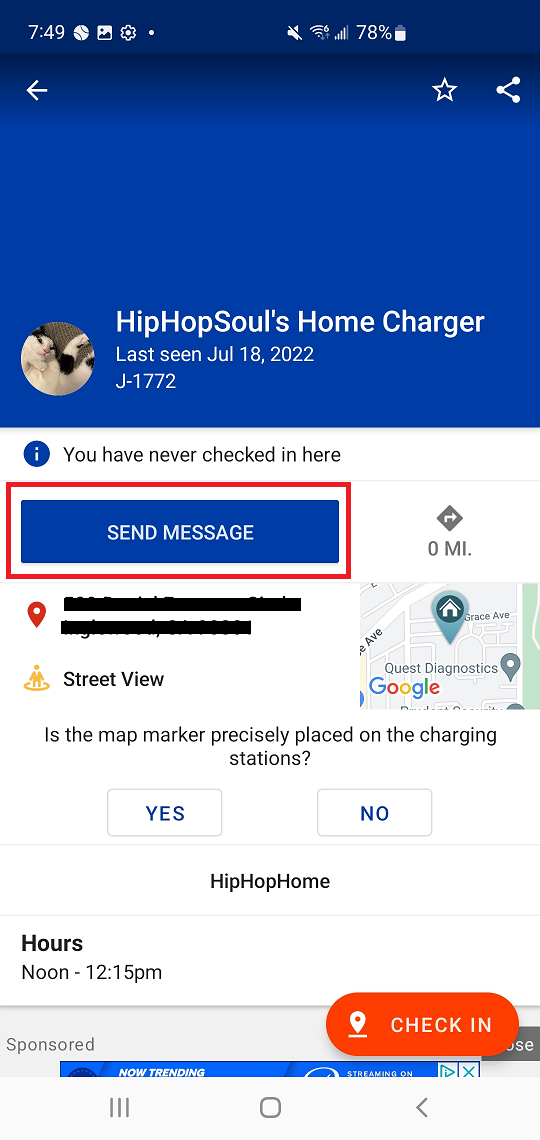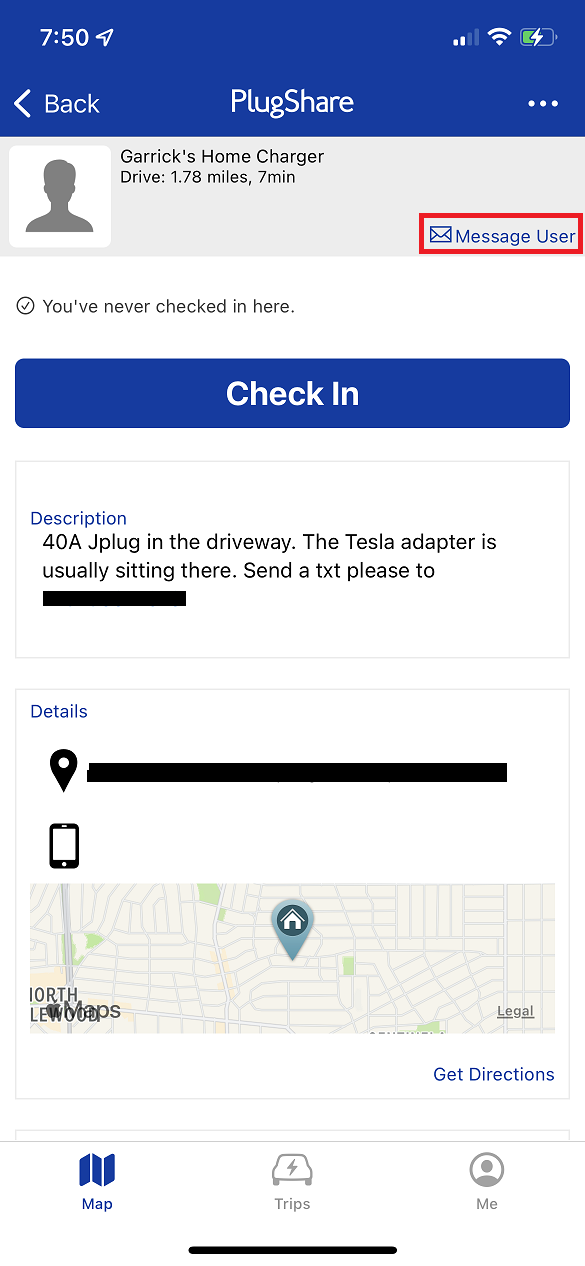 Reviewing your messages
You can check for responses to your messages or follow up on a thread from your PlugShare account details:
From the landing page, select "Me" on the bottom of the screen
Within the "Me" page, select "Messages" toward the top of the menu
Tap the conversation you wish to review from the "Messages" page
Submit your reply to the user and click "Send" (optional)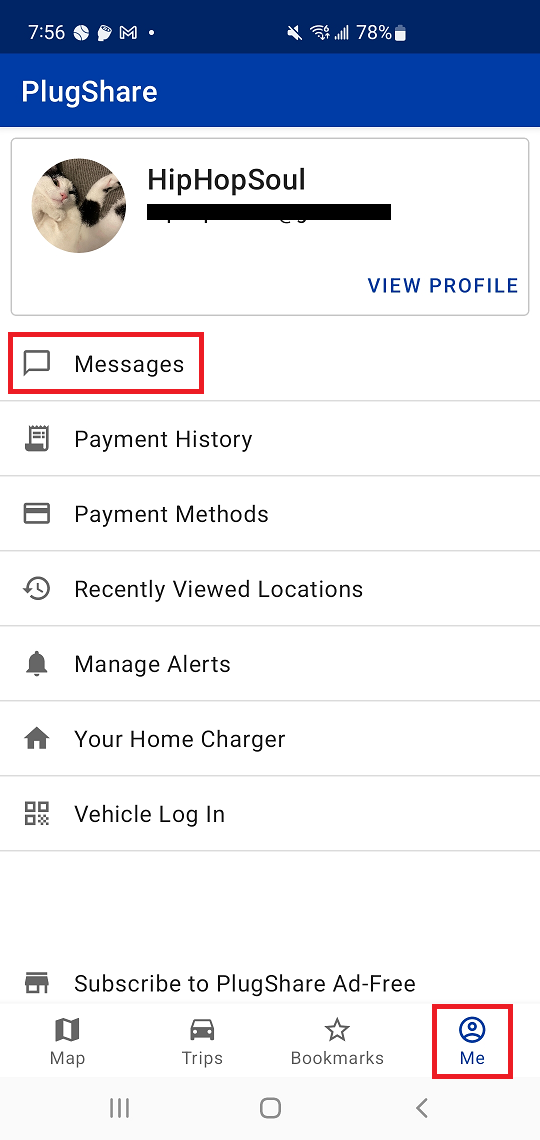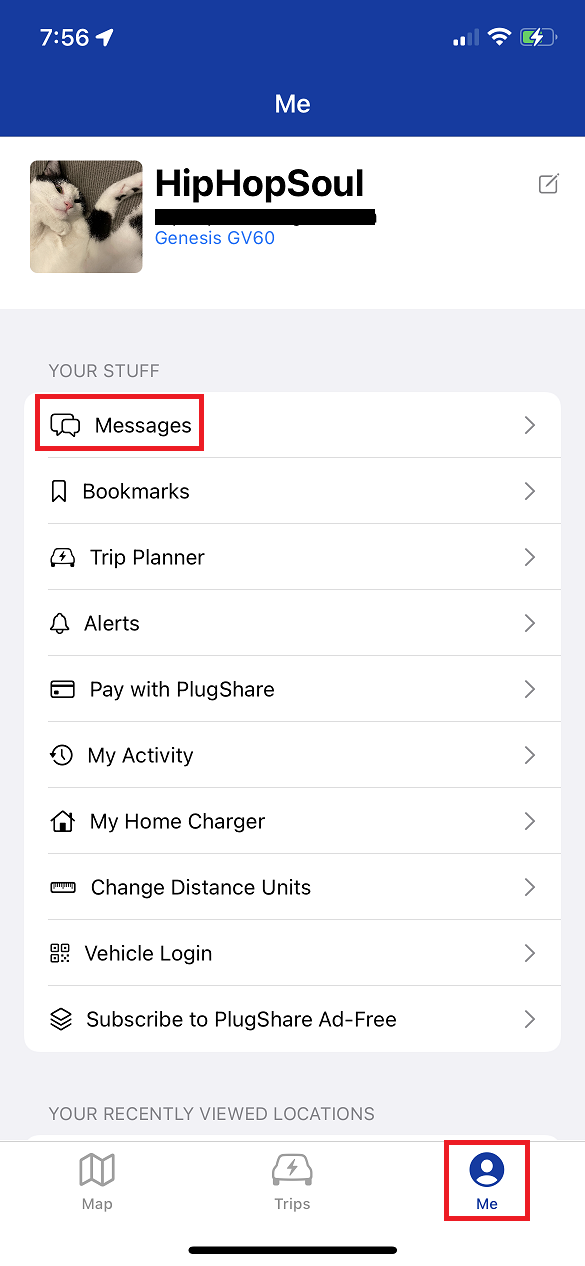 Manage message notifications on Android
On Android, you can opt into receiving push notifications when you receive a message from another PlugShare user. To manage these settings:
From the landing page, tap "Me" at the bottom of the screen
Within the "Me" page, select "Settings" toward the middle of the screen
Tap the "Notifications" option within the General section
Tap the toggle option to turn it on or off; the toggle will be blue if notifications are on