Pay with PlugShare is intended to get you moving faster, and we've put together a list of tips to help get you through any speed bumps. Please select a topic below for some of our top troubleshooting tips directly from the PlugShare support team:
Finding Pay with PlugShare locations
You can search for Public Charging Locations that offer Pay with PlugShare by using a filter. Remember, the filter option will only appear if Pay with PlugShare is available in your region. If you do not see the Pay with PlugShare filter, then it is not currently available at any charging locations near you.
Open the PlugShare map filters
Scroll to toggle "Accepts Pay with PlugShare"

Activating the charger using Pay with PlugShare
Before attempting to start a session, first check the charger to see if it is available to use. If so, choose the station name with an "Available" status on the Pay With PlugShare menu in the "Station Details" to activate a station.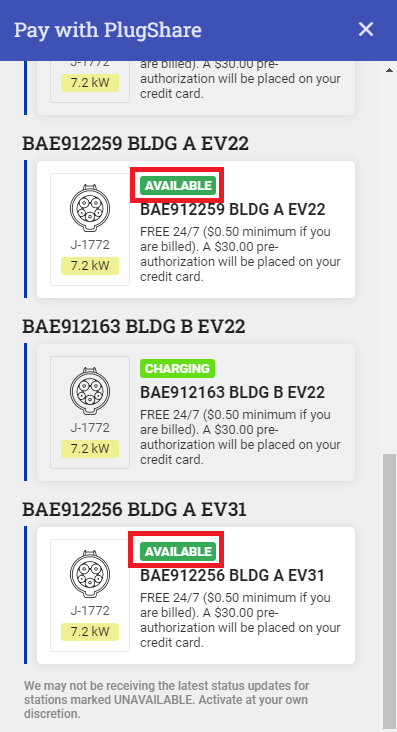 Unavailable connectors
If a connector is "Unavailable" for Pay with PlugShare, this typically means it is currently in use or down/broken. These will display an "Offline" tag in red or a "Charging" tag in light green within the station selection choices.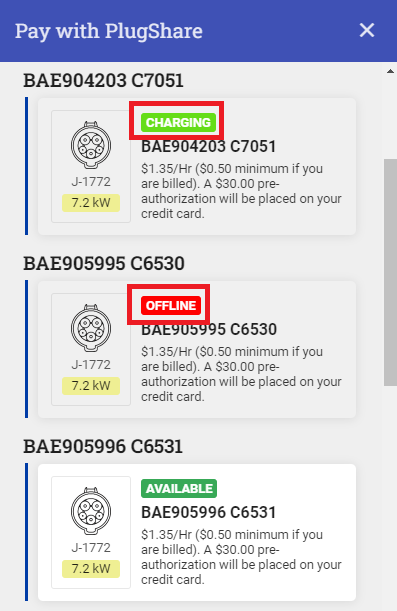 Reviewing your charging session
You can come to this view with the "View Active Charging Session" button below the search bar, or going to your Pay with PlugShare History tab under the menu.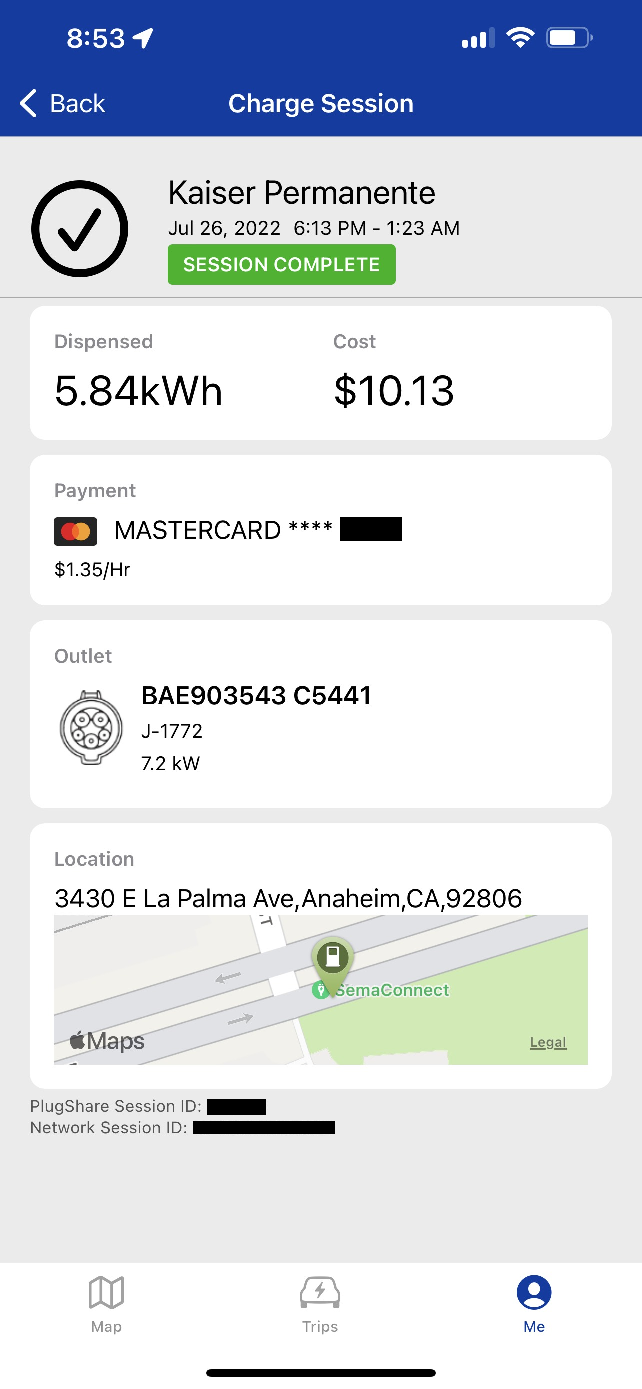 Payment review
After your session has been finalized, an email will provide all details of your session. You can also view a summary of your session in your account settings:
From the landing page of the PlugShare app, select "Me" on the bottom of the screen
Within the "Me" page, select "Pay with PlugShare" or "Payment History" toward the middle of the menu
Important Note:
If you see an issue with the amount you were charged for your recent Pay With PlugShare session, please contact the company who owns the location directly for a refund. Charges will always come from the owner of the station after a charging session is complete; PlugShare does not bill the user when actively using the platform.